Fantasma's Web Page
Domestic Short Hair / Mixed (short coat) : : Female : : Baby : : Small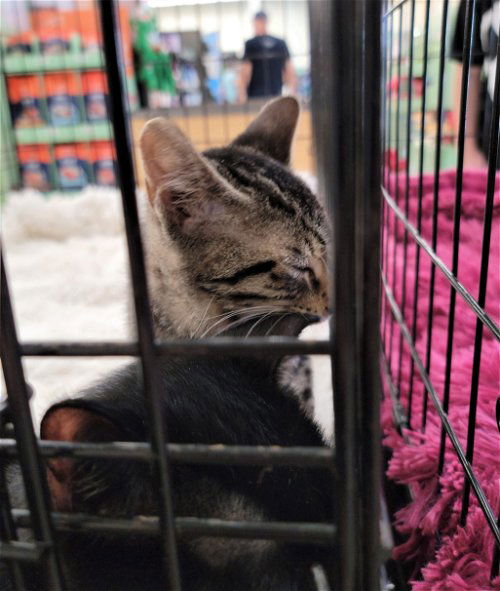 Interested in adopting?
Print an adoption flyer for Fantasma!
About Fantasma

Status: Available for Adoption (adoption info)
Species: Cat
General Color: Brown Tabby
Color: Tabby
Eye Color: Hazelnut
Current Age: 6 Months (best estimate)

Fence Required: No
Declawed: No
Exercise Needs: Low
Grooming Needs: Low
Shedding Amount: Moderate
Owner Experience Needed: Species
Reaction to New People: Friendly
FANTASMA is a friendly, playful loving kitten who is great with other cats and dogs, once properly introduced. She was originally found with her siblings and given to us when the landlord said pets were not allowed in the area (estimated DOB 09/2022).


The adoption fee is $200.


Apply to adopt: https://spaythestrays.rescuegroups.org/forms/form?formid=5596
More about Fantasma
Good with Dogs
,
Good with Cats
,
Good with Older/Considerate Kids Only
,
Good with Adults
,
Somewhat vocal
,
Does not require a yard
,
Likes to play with toys
,
Apartment OK
,
Playful
,
Affectionate
,
Eager To Please
,
Intelligent
,
Even-tempered
,
Gentle
,
Goofy
,
Needs a companion animal